Preparing for college may be both thrilling and stressful. To make things easier, make sure you have the necessary technology to help you compose essays, take notes in class, and relax with Netflix and games when the work is done. The iPad has progressed in recent years to become a laptop replacement for many students, thanks to peripherals such as the Magic Keyboard and Apple Pencil, making it one of the most flexible devices available.
Choosing one can be difficult, though, because Apple presently provides a large choice of models with varying costs and features. No worries, here's our advice for purchasing an iPad for your college days.
1. iPad 10.2 inch (9th-gen, 2021) – Best For Bargain Hunters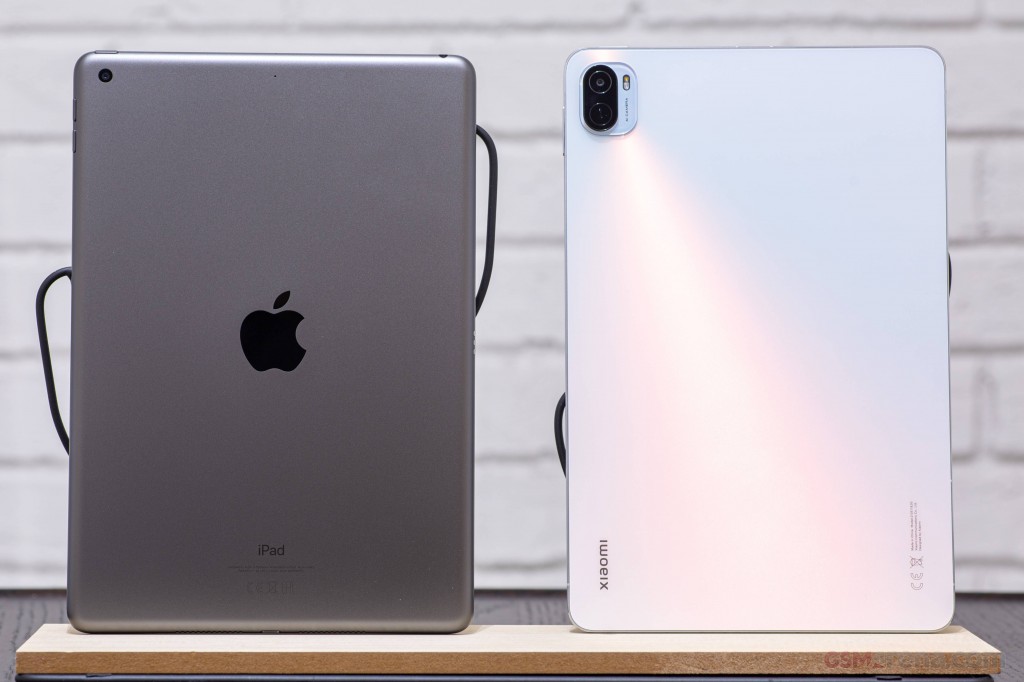 While this is the most affordable iPad, it offers sufficient performance and features to make it an ideal choice for many students. In 2021, Apple improved the gadget, adding the powerful A13 processor that previously powered the iPhone 11 series, as well as considerable upgrades to the front-facing camera, which now features an Ultra-Wide lens and support for Centre Stage.
It can run the Microsoft Office programs for iPad, and there are other productivity apps from Apple that will make taking notes and working on assignments a breeze. With a Bluetooth keyboard and mouse, you have a pretty functional laptop that should meet the majority of coursework requirements. With Apple Pencil support, you may annotate papers, sketch, and perfect your handwriting.
If your needs aren't too demanding, the iPad 10.2inch (9th generation) is an excellent choice. It can manage academic life with ease and provides lots of entertainment after class. But there is one word of caution. The base model only has 64GB of storage, which seems a little harsh for Apple in this day and age. With that in mind, we recommend going with the 256GB model because it is more practical.
2. iPad mini (6th gen, 2021) – Most Portable iPad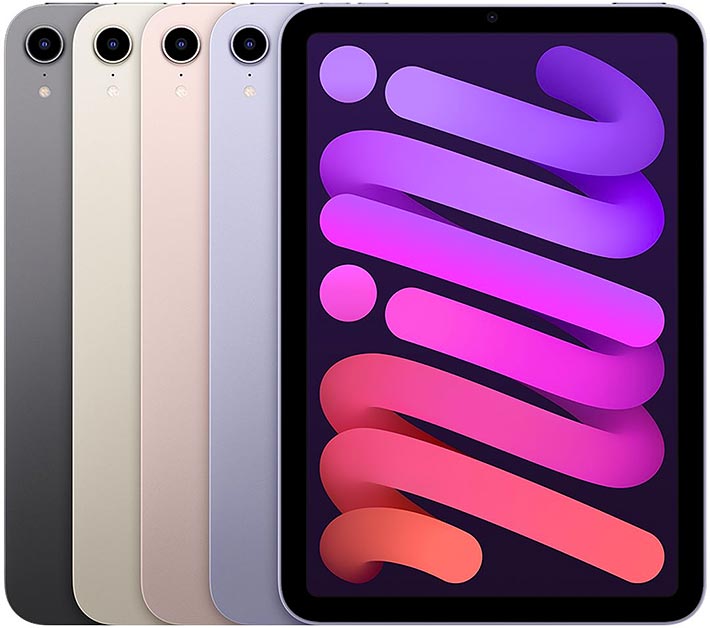 If portability is the most important factor for you, there is one iPad in particular that you should consider.
The iPad mini, which will be updated in September 2021 with an A15 Bionic processor and a brand-new design, is the smallest and lightest iPad available. It weighs 293g, compared to 487g for the 10.2inch iPad and 461g for the iPad Air. Of course, the low weight is due to the iPad being smaller due to the 8.3inch display and Apple removing the Home button and relocating Touch ID to the Power button on the top edge. As a result, the device is compact but strong, and it does not seem too small. We believe that this screen size is good for reading books or taking notes (particularly with an Apple Pencil), so it may be ideal for you if you intend to use the iPad in this manner.
Don't be fooled by the mini's small size; it has the same A15 Bionic chip as the iPhone 13 Pro Max, so there's no shortage of power. Connectivity is also excellent, with compatibility for the most recent Wi-Fi 6 and LTE 5G networks available depending on the model.
3. iPad Air (2022) – One Of The Best All-Rounder
With its 10.9inch display, modern style, lightweight (461g), superb cameras, and massively powerful processor, we believe the iPad Air, which was last upgraded in March 2022, is a wonderful choice for students.
Unfortunately, it is no longer as inexpensive as it once was, with the new format and construction processes raising the price to £569/$599 for the 64GB model and £719/$749 for the 256GB edition (which we prefer).
It is no longer our top choice iPad for students due to the price rise, but if you can afford it, it is well worth the investment.
The camera is a 12Mp Wide lens (similar to the iPad Pro), and it can capture video at 4K/60fps. As with the other iPads on this list, the front-facing camera has been improved to a 12Mp Ultra-Wide, allowing for Centre Stage.
Essentially, the new iPad Air is a cheaper version of the iPad Pro. The only significant feature lacking is the 120Hz Pro-Motion screen refresh rate, although most people won't notice.
4. iPad Pro 11 inch (2021) – The Best High-Power Battery
There is no discernible change between the two versions, thus it is simply a decision between an 11in and a 12.9in the display.
Internally, there's a strong M1 chip that's one of the quickest pieces of silicon available right now, and the displays benefit from the ultra-smooth Pro Motion (120hz refresh rates) that's reserved just for Pro models. To be honest, purchasing a Pro for a student who will only play a few games, watch Netflix, and type out some essays would be a bit of a waste of money, as the iPad Air has many of the same capabilities and will save you a significant amount of money when compared to a Pro.